I have a suspicion that the election is going to be fought over which party leader can take the least embarrassing photo. The following two pics are from the Guardian and The Times, each one attacking the papers' main political rival.

Yes, Cameron's shorts are hilarious. Yes, it's always good to check whether there is a swastika in the background when at a photo call. This isn't politics though is it? Never the less, enjoy.


Keep practicing that smile Gordon.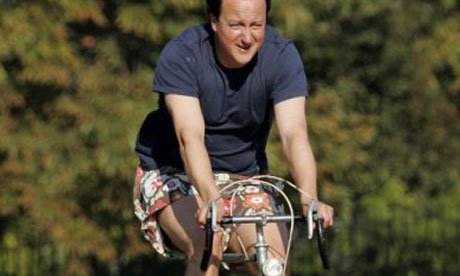 Are you sure you've come out properly dressed Dave?

Thanks for the help John!