The unprecedented heavy rains that have been pouring onto Bolivia as part of El Niño have caused major rivers to burst their banks and left dozens dead and tens of thousands of people severely effected by flooding / homeless. On top of this large amounts of crops and cattle have been destroyed which will have drastic repercussions later in the year.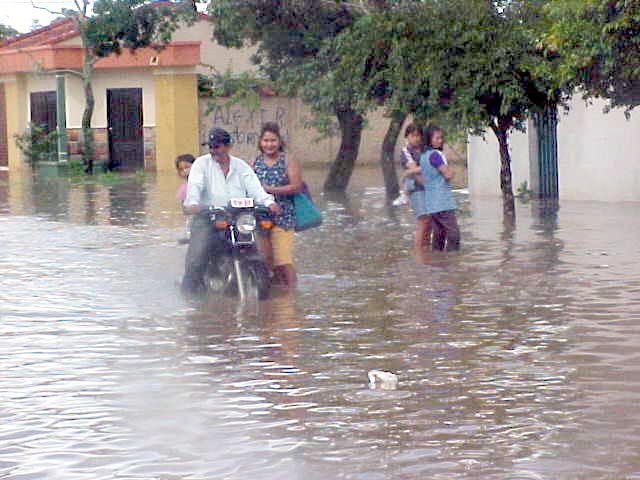 The governments of Cuba, Venezuela, Peru, Spain, Japan, Italy, US, Argentina, France and Chile have reportedly responded with aid including doctors, helicopters, temporary shelters and food although in a country like Bolivia with its endemic poverty these humanitarian gestures will fall sadly short.

President Evo Morales has stated that "There are countries who, in an excessive, uncontrolled manner, have implemented industrialisation policies and this has affected the planet and is ... destroying the environment and it is the poor countries that have to bear the brunt of it." Many of the poorest countries in the world are going to be the first to bear the brunt of climate change despite being the nations least responsible for green house gas emissions.

Whilst Channel Four mucks around with programmes that pretend these problems are some kind of elaborate hoax real people on the other side of the world are killed, rendered homeless or destitute. I mean, even the US government with all their vested interests not to do so now accept climate change as a reality... doesn't that tell these people something?