Many Londoners, at least members of certain unions and the Labour Party, will be receiving their ballot papers for Labour's Mayoral selection today. I'd just like to take this opportunity to wish Mr Livingstone the best of luck as I'm looking forward to voting for him (second preference) in 2012.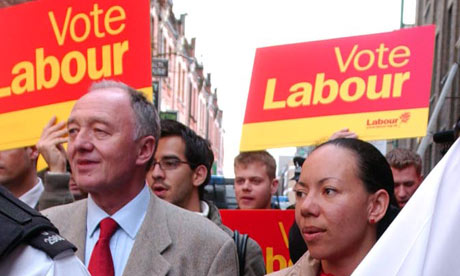 An identikit politician like Oona King simply doesn't have what it takes to beat the Conservatives, and although she may well keep the loyal Labour vote no Mayoral election has ever been won on first preferences alone. Labour needs second preferences to win and Oona is just too uninspiring and, if I'm honest, shifty to win them in sufficient numbers.

I wouldn't vote for her and she'd stand a cat in hell's chance of getting an official Green Party endorsement the way Ken did in 2008.

In her campaign video (produced by the excellent David Schneider) she claims to have a solid record of political achievements, but you just can't compare Ken's uniquely radical record over the last three decades to Oona's neoliberal pottering about.

Ken is probably this country's most successful politician alive today and even when he lost the Mayoralty he did it with more votes and second preferences than he'd ever had before - he lost because the Conservatives hoovered up vast amounts of the Lib Dem vote after they ran a terrible candidate with a useless campaign.

If you care about diversity in politics, if you care about London having a left of centre Mayor and if you care about London's green policies - I'd ask you to consider selecting for Ken.