The signs are looking good for the Australian Greens whose rise in the polls has gone hand in hand with the right veering wildly into climate denial and Labour descending into an organisational crisis. However, in a bizarre election twist the Catholic Church has stepped in to denounce the Greens as horrid lefties.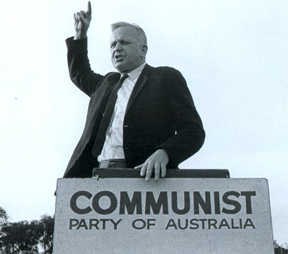 The Archbishop of Sydney no less, Cardinal George Pell, took time out from his busy schedule to warn voters off voting for the Green Party in the up-coming election describing the party as "sweet camouflaged poison". Mmmmm, sounds delicious.

Pell went on that "One wing of the Greens are like watermelons, green outside and red inside, a number were Stalinists, supporting Soviet oppression." He added that they were "thoroughly anti-Christian".

Glorious! You couldn't by this kind of publicity. If you can get someone to denounce you, do make sure they're clearly absolutely bonkers, so well done Cardinal McCarthy, or whatever your name is.

The Sydney Diocese followed up the remarks with an intemperate press release that made it clear that the objection to the Greens was based on the "Greens' hostility to private schools", that they wish to "replace the Judaeo-Christian beliefs at the heart of Australia's values with the law of the jungle", their "enthusiasm for abortion and euthanasia" and that "they favour homosexual marriage".

These Greens sound like the worst sort of fiend don't they? Abortion and gay marriage? Whatever next? Votes for women? They also expressed concern that the Greens economic policy would lead to hardship for the poor. Of all the criticisms at least this one would be worth having, if it were true. Which it isn't.

I suspect this story, which highlights the progressive social policies of the party, will do everything to help attract disaffected Labour supporters *to* the Greens and cause great embarrassment among the many Australian Catholics who have absolutely no sympathy with the Archbishop's red baiting nonsense.